Earlier this year, Pete Caspers took advantage of the EarthScout Spring Sale and purchased a soil moisture sensor to dial in his irrigation for his giant pumpkins. Last Friday, he paid for his EarthScout and then some with his First Place cash award of $1,850 at the Iowa State Fair – Big Pumpkin Contest.
Pete and his daughter, Alba Caspers of Peosta, Iowa won with their giant pumpkin weighing in at 1,281 pounds, outweighing the other giant pumpkins this year by 235 pounds. The difference between 2nd and 3rd place was only 28 pounds.
Dialing in their soil moisture has been a huge help this year. In previous years, irrigation was all guess work.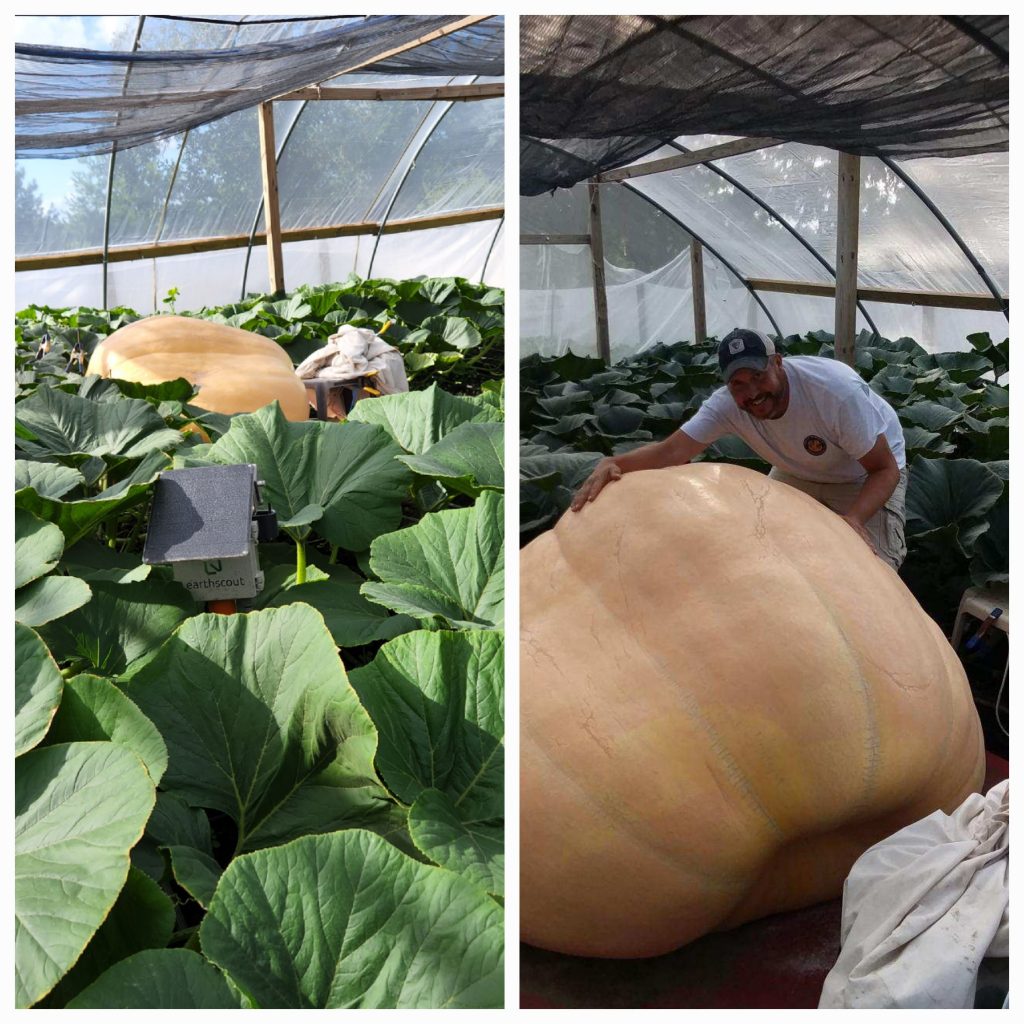 We want to extend a giant congratulations to Pete and Alba on their big win, and best of luck with the remainder of the growing season.
EarthScout is helpful for irrigation management in any crop or soil type. EarthScout customers also enjoy the benefits of owning their data (written into our data privacy bylaws) and no annual subscription fees!
To learn more about how you can dial in your soil moisture with EarthScout sensors, contact us today at 877-443-7632 or visit our website at www.earthscout.com.