Minnesota Senator John Jasinski, the Assistant Majority Leader and Thom Petersen, the Minnesota Commissioner of Agriculture visited our manufacturing facility in Brooklyn Park, MN to discuss the impact EarthScout (a new IoT environment and soil sensor) has had on Minnesota agriculture, and how it could improve soils and yields for Minnesota growers statewide.
EarthScout develops industrial grade tools that help growers measure growing conditions above and below the soil. The data is delivered to their phone or device real-time for making important decisions regarding crop inputs, optimizing growth, conserving resources and building living soils.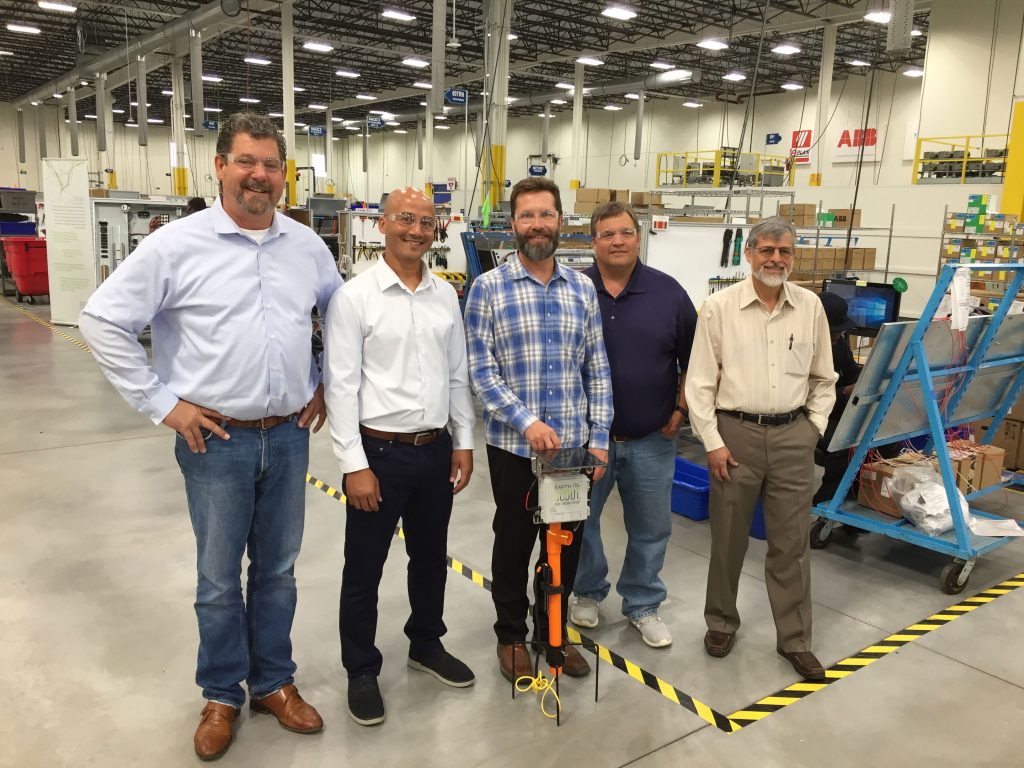 "I am very excited with the dialogue and backing support from both Senator John Jasinski and MN Commissioner of Ag, Thom Peterson. Their support gives an affirmation that everything we are doing within EarthScout is worth it and an immense step forward for us. I would say this was a great way to end the 2019 crop season," said Troy Schmidtke, CEO of EarthScout.