In Montana, Troy and Burke met with soil biology consultant and hemp activist, Tom McClain. Tom travels all over the US helping growers better understand how to navigate the many complexities of growing hemp. Tom, like EarthScout, has a mission to help farmers succeed as well as rejuvenating soil health.
Tom brought Troy and Burke to a 100+ acre industrial hemp growing operation that he is overseeing in Cut Bank, MT. The farm is owned by a Hutterite community.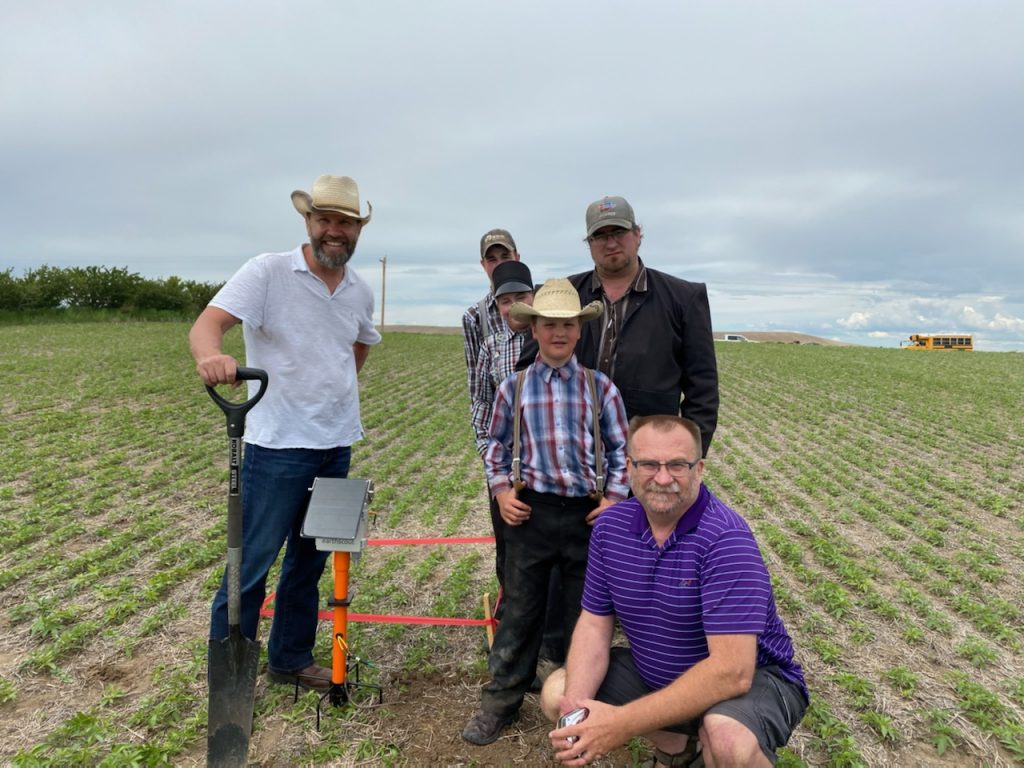 Troy and Tom installed an EarthScout unit with two soil probes to measure soil moisture, conductivity and temperature at two different depths. Additionally, the unit will act as a weather station, gathering humidity and temperature data above ground.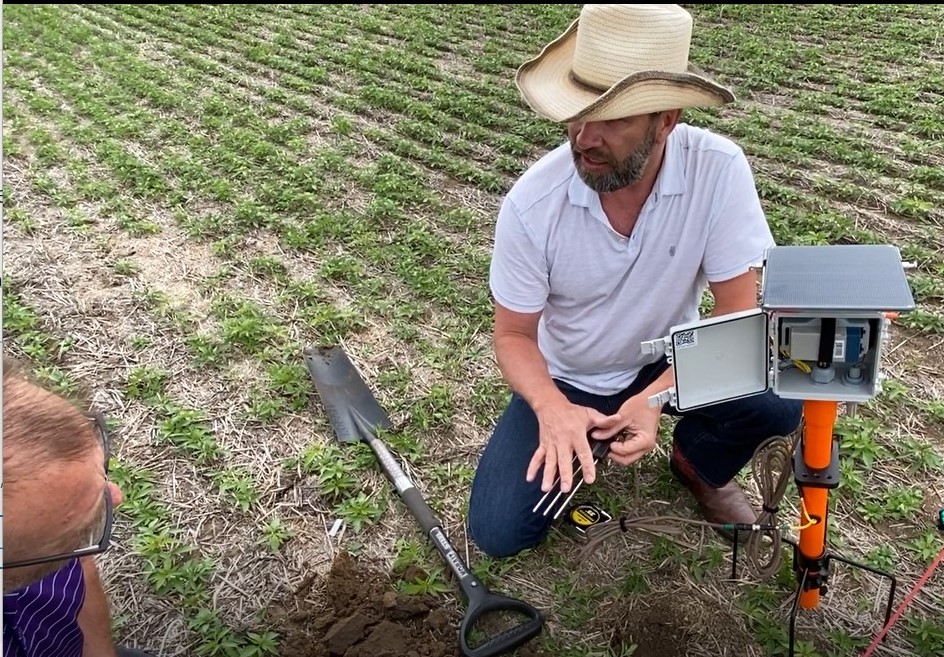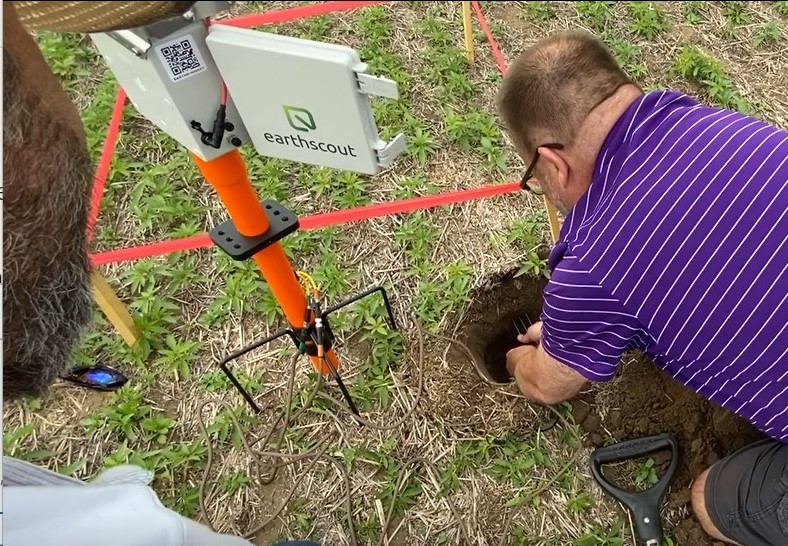 Tom is interested in the scientific data the EarthScout collects but it also provides a way for him to monitor many different sites he oversees across the country.
It is a pleasure to know Tom, we are grateful for his stewardship to the land and look forward to our partnership moving forward. Thank you to Tom and the Hutterite community for being so warm and welcoming and sharing your time with us.